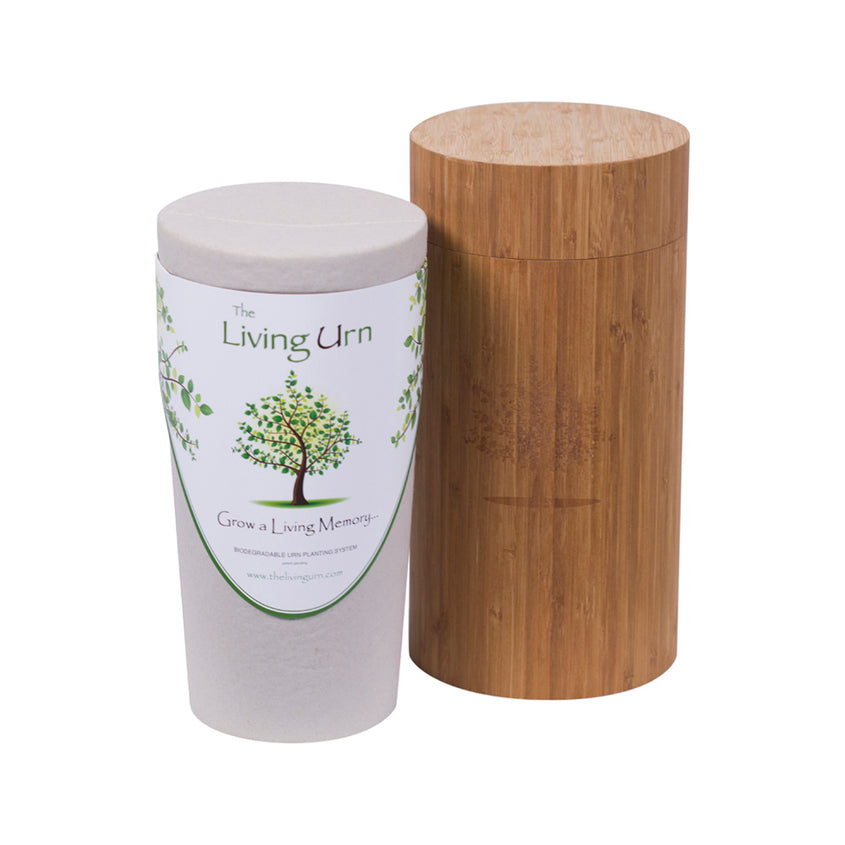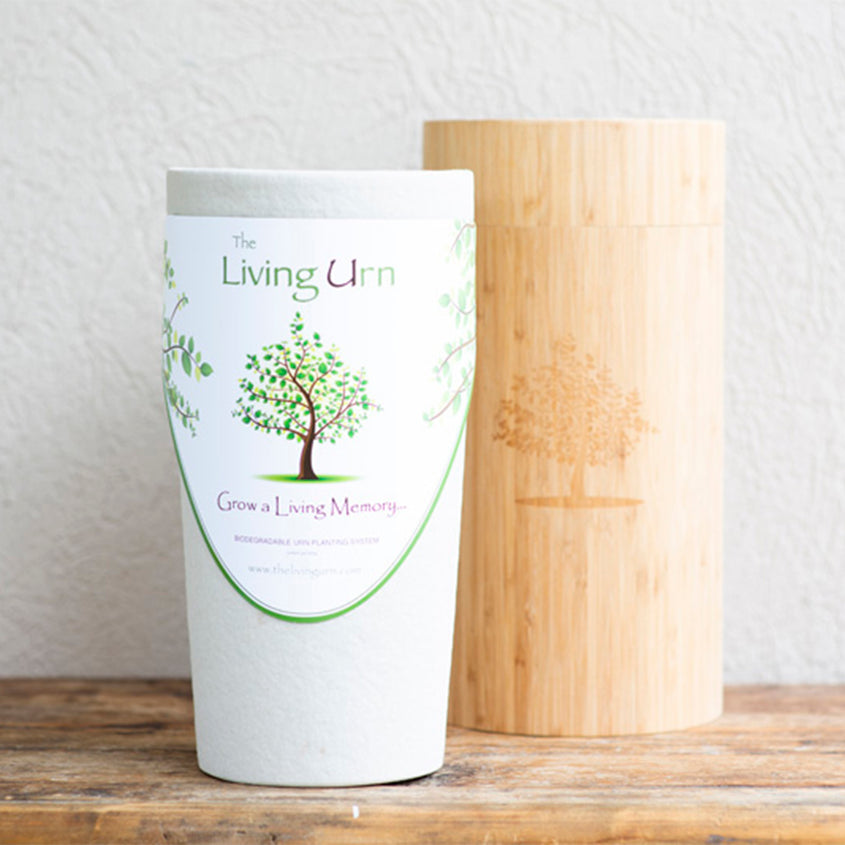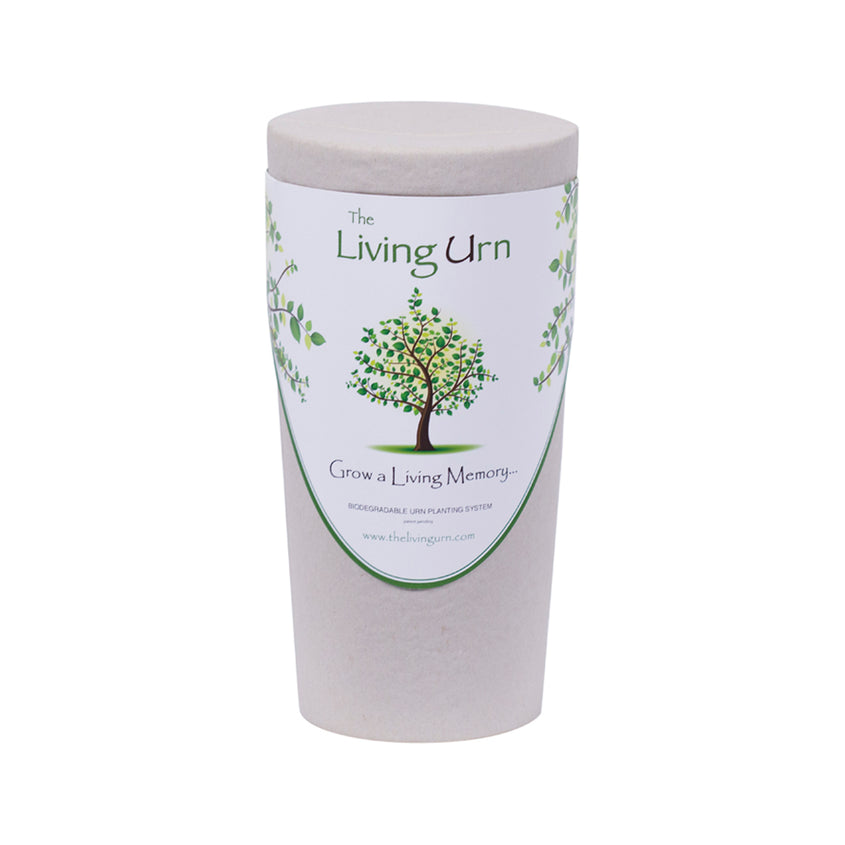 The Living Urn Tree
The Living Urn Tree
$362.73
Creative a living memory of your loved one with this biodegradable cremation urn designed to grow a beautiful, enduring memory tree, plant or flowers with cremated remains.
Housed in a beautiful 100% eco-friendly keepsake bamboo box, The Living Tree Urn can be planted in the ground or a pot-plant, whenever you're ready - there is no time restraint.
Living. Enduring. Timeless.
Capacity:
The Living Urn was specifically designed to hold any amount of cremated remains. It is large enough to accommodate all the remains of an adult person or a pet. However, if you want to use only a small amount that will work perfectly too.
Many customers prefer to split the ashes among many family members, so everyone can have a lasting memory tree for themselves. It's a special way to remain uniquely connected.
Includes:
a sleek bamboo shell
premium wood chips
proprietary ash agent that creates a balanced growing environment for your tree to thrive
Your local nursery can help you choose seedlings for the most suitable tree based on your area. Please note, seedlings are not included giving you the option to choose the tree you want.
Best trees for Australian conditions:
Banksia Integrifolia (ACT, NSW, Qld, SA, Vic)
Gingko Biloba (Living Legacy Tree) (NSW, SA, Vic)
Japanese Maple (NSW, SA, Vic)
Bush Rose (Indoor, NSW, Qld, SA)
Liquidambar "Sweet Gum" (ACT, NSW, SA, Vic)
Jacaranda (ACT, NSW, Qld, SA, Vic)
Corymbia Baby Gum (Orange) (ACT, NSW, Qld, SA, Vic)
Crepe Myrtle (Pink, Purple (ACT, NSW, Qld, SA, Vic)
Crepe Myrtle White (NSW, Qld, SA, Vic)
Olive Tree (NSW, Qld, SA, Vic)
Coral Bark Maple (NSW, SA, Vic)
Corymbia Baby Gum (Scarlet) (ACT, NSW, Qld, Vic)