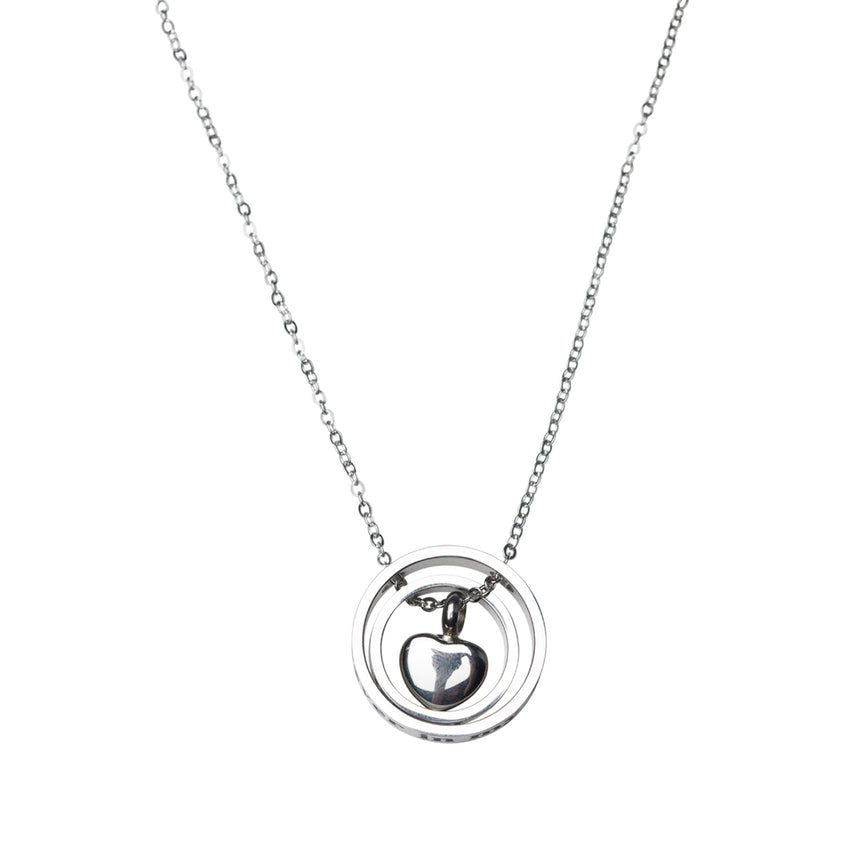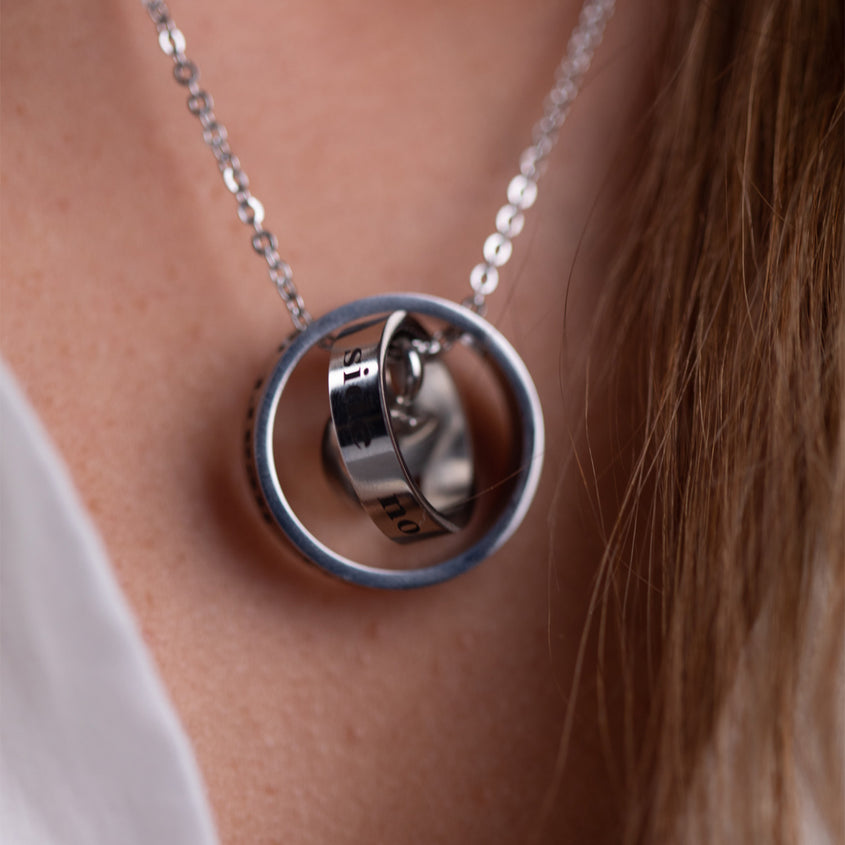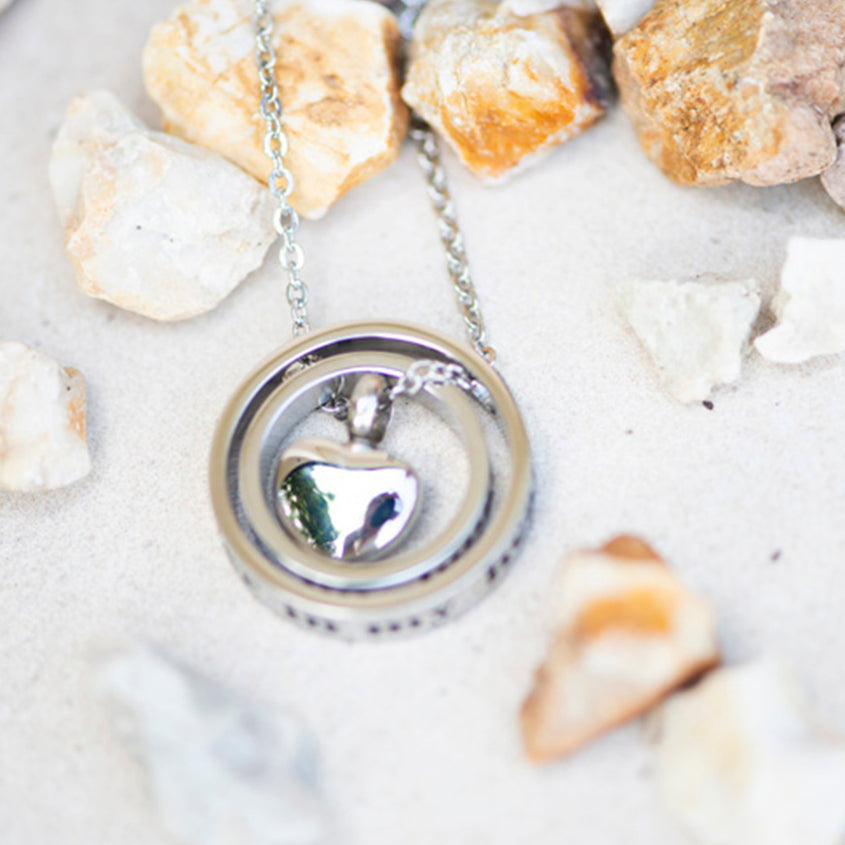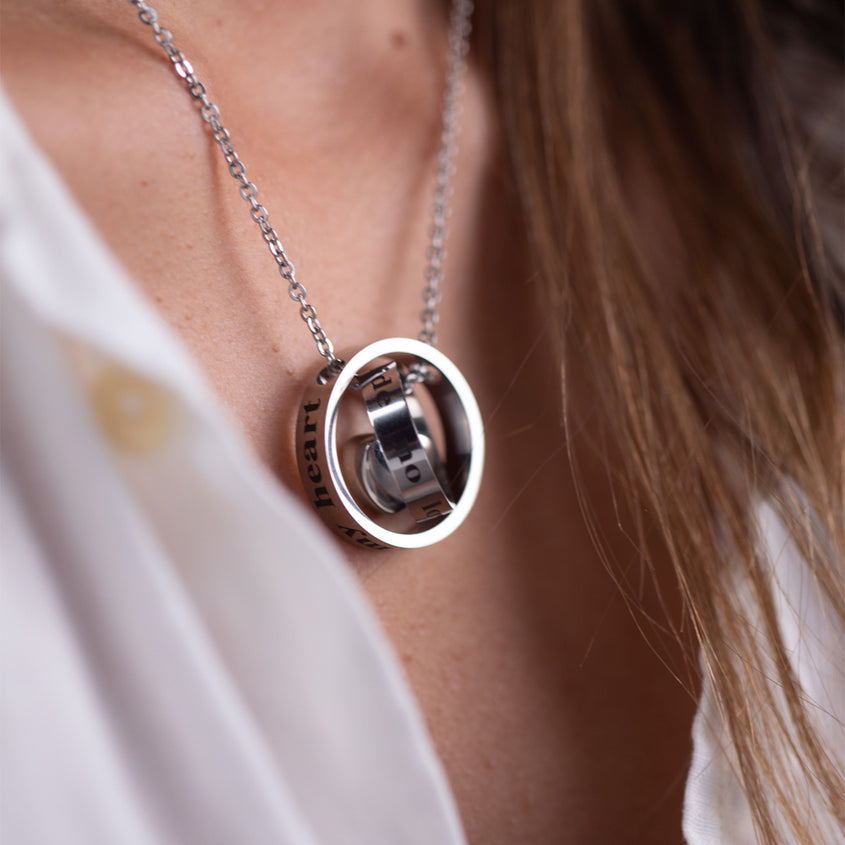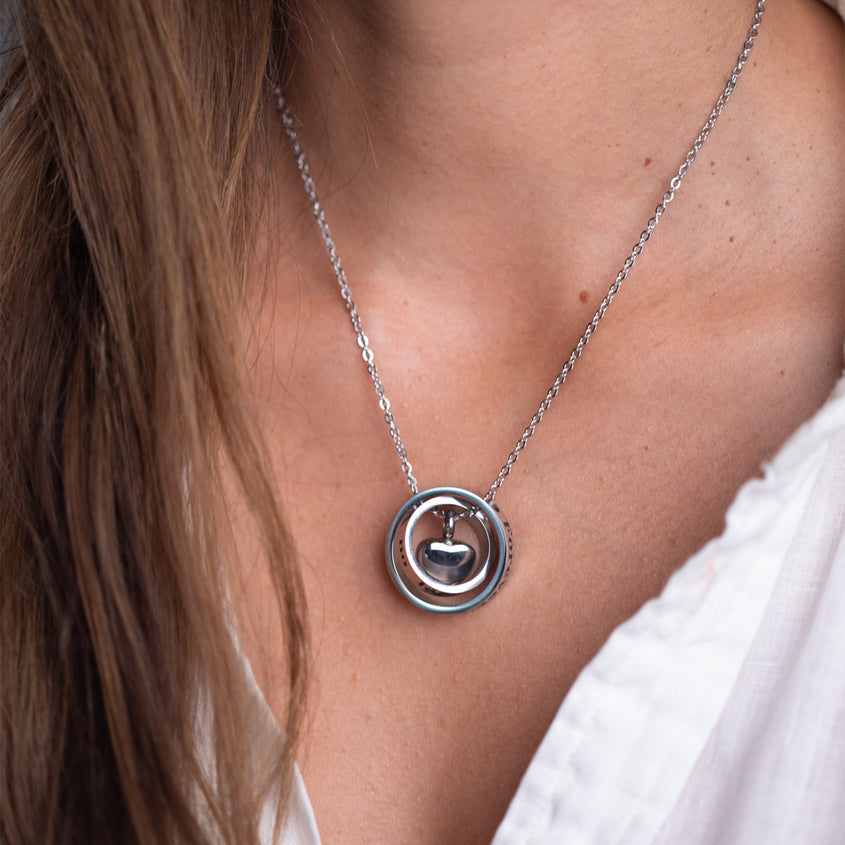 Words of Affirmation Pendant
Words of Affirmation Pendant
$108.18
Words of Affirmation Pendant Keepsake Necklace for Ashes.
Engraved with the words "Forever in my heart, no longer by my side" this keepsake necklace is designed to hold a small amount of cremains or a lock of hair inside the heart. 
Simply unscrew the heart and place your desired keepsake inside, before screwing firmly back into place. 
PRODUCT INFO
Stainless Steel
27mm (circumference) x 6mm width (not including chain)
Chain included