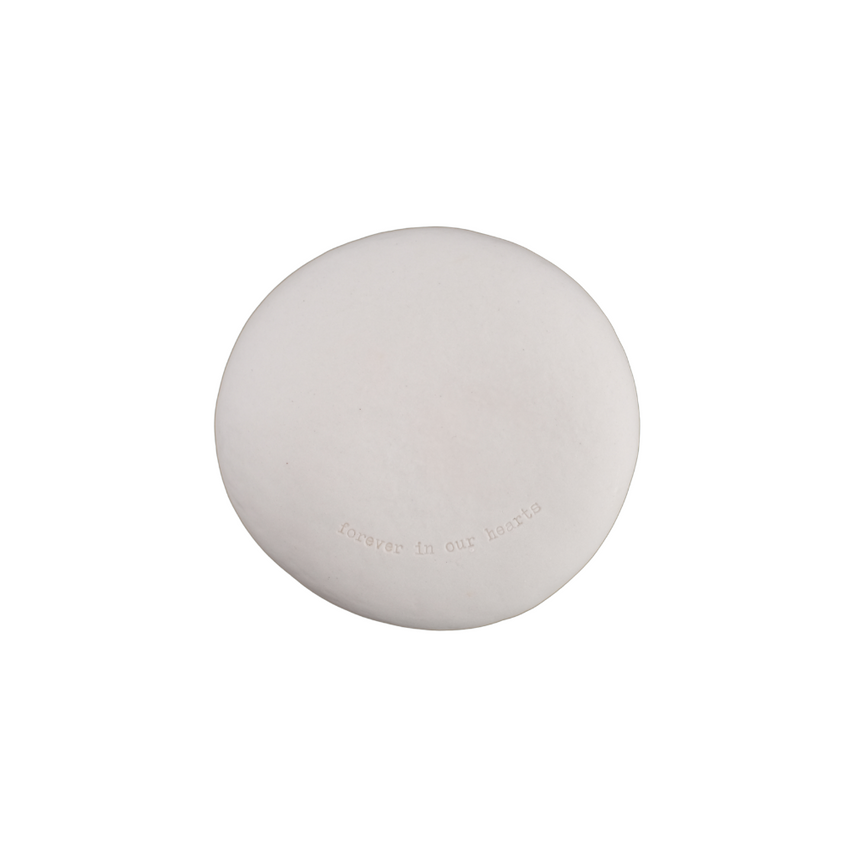 Medium Porcelain Cremation Urn Stone - Forever In Our Hearts
Medium Porcelain Cremation Urn Stone - Forever In Our Hearts
$181.82
Introducing the Medium Porcelain Cremation Urn Stone, a beautiful and timeless tribute to a loved one who will forever be in our hearts. This urn is shaped like a smooth and polished stone, with the tender message option of "Forever In Our Hearts" or "Too Beautiful for Earth" inscribed.
The urn's stone shape adds to its organic and natural beauty, creating a sense of calmness and tranquility that is perfect for any remembrance ceremony. The smooth and polished surface of the urn is cool to the touch and has a weighty feel, evoking a sense of permanence and stability.
The heartfelt message is inscribed with precision and care, creating a tribute that will be cherished for a lifetime. These words serve as a constant reminder of the love and memories shared with your loved one, providing comfort and solace during difficult times.
This Medium Porcelain Cremation Urn Stone is made from high-quality porcelain, ensuring that it is durable and long-lasting. Its medium size is perfect for families who want to keep their loved one's remains close by, while also incorporating a beautiful and meaningful tribute into their home decor.
The "Forever In Our Hearts" urn is a testament to the enduring legacy of those who have passed on. Its simple yet powerful design serves as a reminder that our loved ones will always hold a special place in our hearts, even as we move forward with our lives. Whether displayed on a mantel or kept in a special place, this urn will bring comfort and peace to those who hold their loved one close to their heart.
Note: Due to each piece being handmade, there may be some slight differences from urn to urn.